Description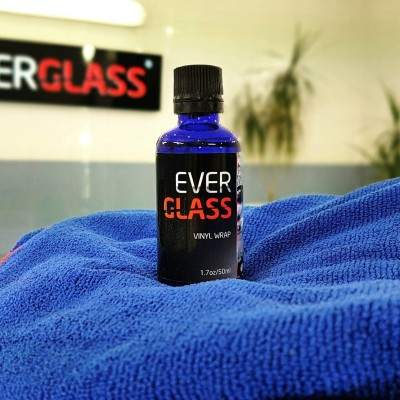 Everglass Vinyl Wrap
A protective coating specially designed for vinyl and ppf films.
Significantly reduces the formation of indelible deposits and traces of contamination on the film.

The hydrophobic effect of two-layer application reduces wetting of the film, improving its appearance, making it visually cleaner in comparison with untreated films.

Provides color saturation, even in comparison with a new film.

Significantly slows the burnout from ultraviolet and high temperatures.

Reduces frost and facilitates cleaning from snow and frost at low temperatures.

Persistence of hydrophobic effect from a year and above.

Persistence of color saturation and preservation of pores up to 3 years.